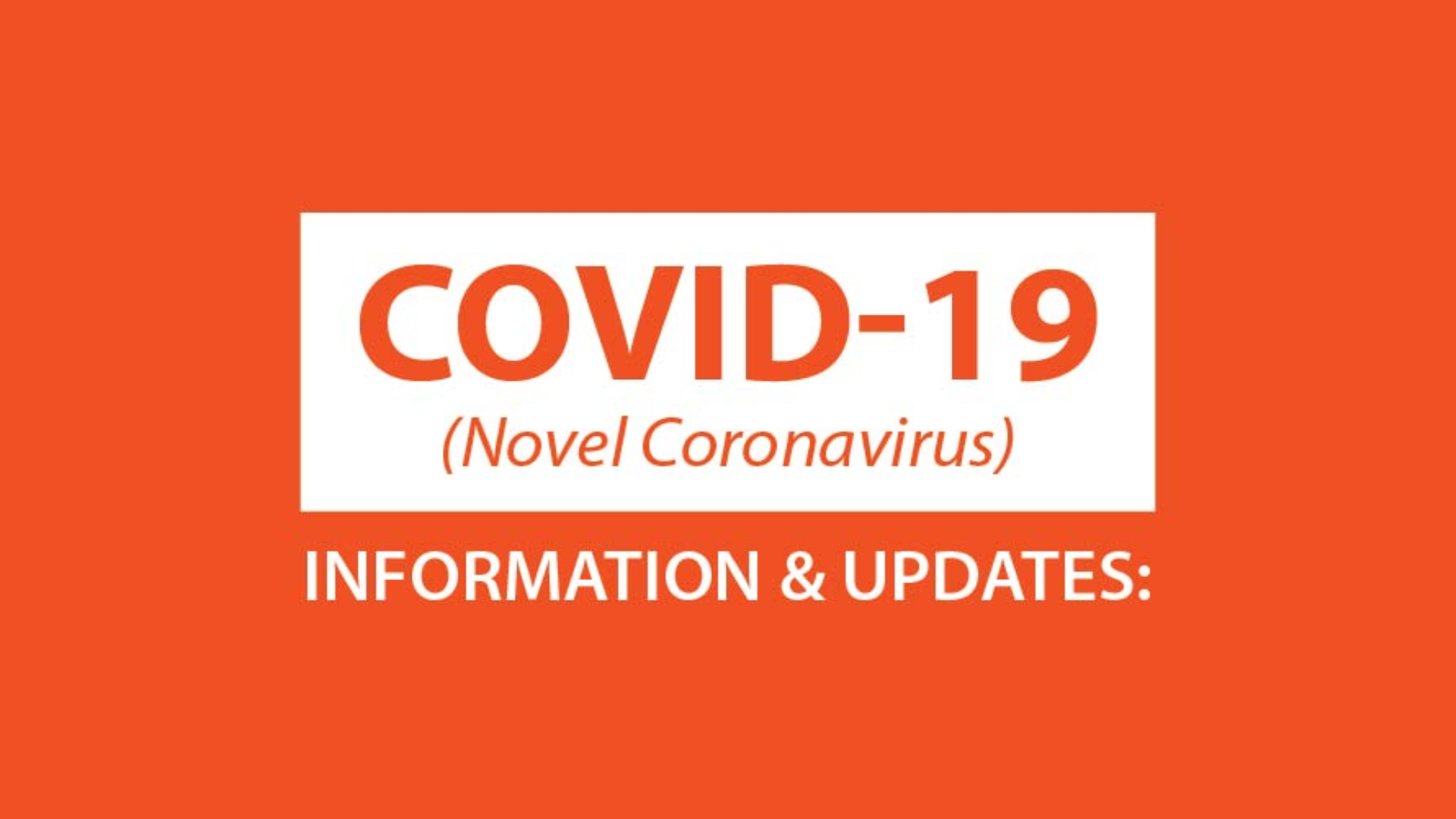 Update (Saturday May 23)
To the Saints and faithful in Christ Jesus,
Grace to you and peace from God our Father and the Lord Jesus Christ. It was a blessing to hear on Friday, May 22 the President's order to let churches reopen.
To answer some questions we may be wondering please read the following:
Will New Beginnings reopen this Sunday, May 24th?
No, NBCF will continue with the streaming service.
When will New Beginnings Reopen?
New Beginnings will have our first PARKING LOT service on Sunday, May 31st at 10 AM.
We are working and have secured the necessary equipment to broadcast our service to be heard over a car radio FM station. (The station will be provided upon entrance to the parking lot.)
Will Livestream service continue for those not able to attend the parking lot service?
Yes
When will our first in-person sanctuary service be?
The president's announcement did not provide the specifics of reopening details. It seems reasonable to say that these details will be provided by our local authorities this week. Our hope is Sunday, June 7th but this is a tentative date. Updates will be provided.
Once we are cleared to meet, what kind of safety measures can we expect at New Beginnings?
New Beginnings will exercise the guidance provided by the CDC for churches: "CDC offers these suggestions for faith communities to consider, consistent with their own faith traditions, in the course of preparing to reconvene for in-person gatherings while still working to prevent the spread of COVID-19. Implementation should be guided by what is feasible, practical, and acceptable, and tailored to the needs and traditions of each community of faith.  The information offered is non-binding public health guidance for consideration only; it is not meant to regulate or prescribe standards for interactions of faith communities in houses of worship. Any decision to modify specific religious rites, rituals, and services should be made by religious leaders." https://www.cdc.gov/coronavirus/2019-ncov/php/faith-based.html
New Beginnings supports the following safe behavioral practices:
social distancing (specifically, staying 6 feet away from others when you must go into a shared space)
frequently washing hands or use alcohol-based (at least 60% alcohol) hand sanitizer when soap and water are not available
wearing cloth face coverings (are encouraged when 6 feet is not possible)
avoiding touching eyes, nose, and mouth
staying home when sick
cleaning and disinfecting frequently touched objects and surfaces
In addition, we will have FAMILY SERVICES, to begin with. "Meaning children's church will not be available until a near-future date (n/a)."
The sanctuary seating will be configured to accommodate for family seating as well as 6 feet social distancing.
The lobby seating will be configured to accommodate social distancing while still being able to view the service on the screen.
As information concerning COVID-19 and church reopening continues to be updated by the government, NBCF will provide updates that apply to our fellowship when deemed necessary.
You are in our thoughts and prayers. May our Lord be with your spirit.
Love in Jesus ~Pastor David, and the Leadership Team of NBCF
---
Update (Monday, March 16)
Dear saints, you are in our thoughts and prayers. These have been difficult days, but the Lord is with us and tells us not to worry or be afraid.
Isaiah 41:10 "Fear not, for I am with you; Be not dismayed, for I am your God. I will strengthen you, Yes, I will help you, I will uphold you with My righteous right hand."
Today Governor Cuomo signed an executive order, restricting gatherings to no more than 50 people. In addition, President Donald Trump issued guidelines that called for Americans to avoid social gatherings of more than 10 people. In submission to those who are in governmental authority (1 Peter 2:13-17) all activities and services for this week are canceled.
Concerning Sunday morning, we will be working to provide a live cast to watch from home at our normal service time. Details will follow.
Updates will be provided for our activities and services when new information is released.
Please continue to pray for our country, state, counties and especially the household of faith.
Love in Jesus, the Elders, and Deacons.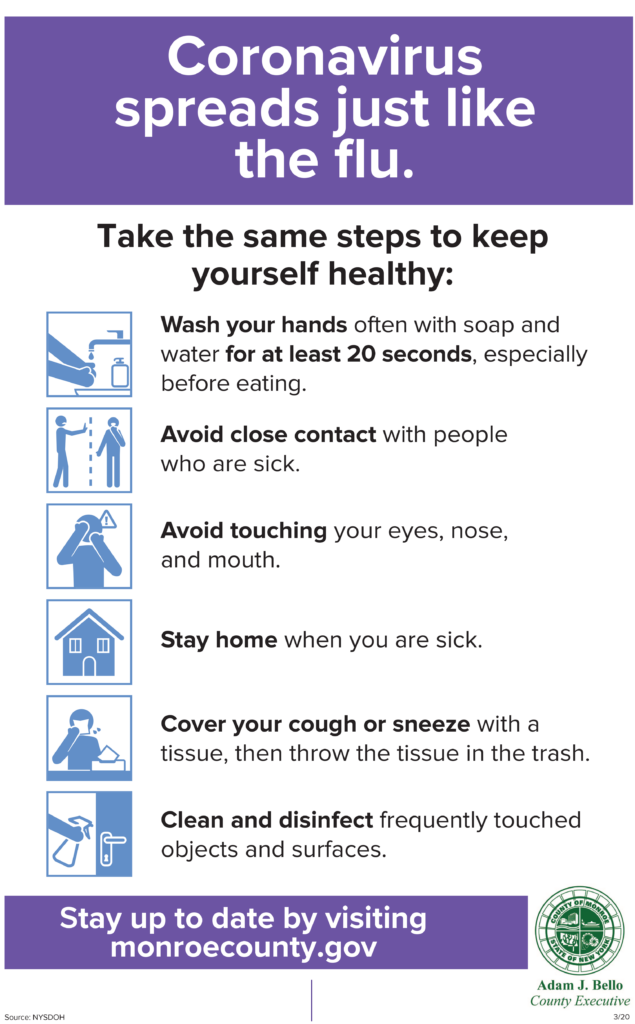 Psalm 91:1-16 (NKJV)
1  He who dwells in the secret place of the Most High Shall abide under the shadow of the Almighty.
2  I will say of the LORD, "He is my refuge and my fortress; My God, in Him I will trust."
3  Surely He shall deliver you from the snare of the fowler And from the perilous pestilence.
4  He shall cover you with His feathers, And under His wings you shall take refuge; His truth shall be your shield and buckler.
5  You shall not be afraid of the terror by night, Nor of the arrow that flies by day,
6  Nor of the pestilence that walks in darkness, Nor of the destruction that lays waste at noonday.
7  A thousand may fall at your side, And ten thousand at your right hand; But it shall not come near you.
8  Only with your eyes shall you look, And see the reward of the wicked.
9  Because you have made the LORD, who is my refuge, Even the Most High, your dwelling place,
10  No evil shall befall you, Nor shall any plague come near your dwelling;
11  For He shall give His angels charge over you, To keep you in all your ways.
12  In their hands they shall bear you up, Lest you dash your foot against a stone.
13  You shall tread upon the lion and the cobra, The young lion and the serpent you shall trample underfoot.
14  "Because he has set his love upon Me, therefore I will deliver him; I will set him on high, because he has known My name.
15  He shall call upon Me, and I will answer him; I will be with him in trouble; I will deliver him and honor him.
16  With long life I will satisfy him, And show him My salvation."