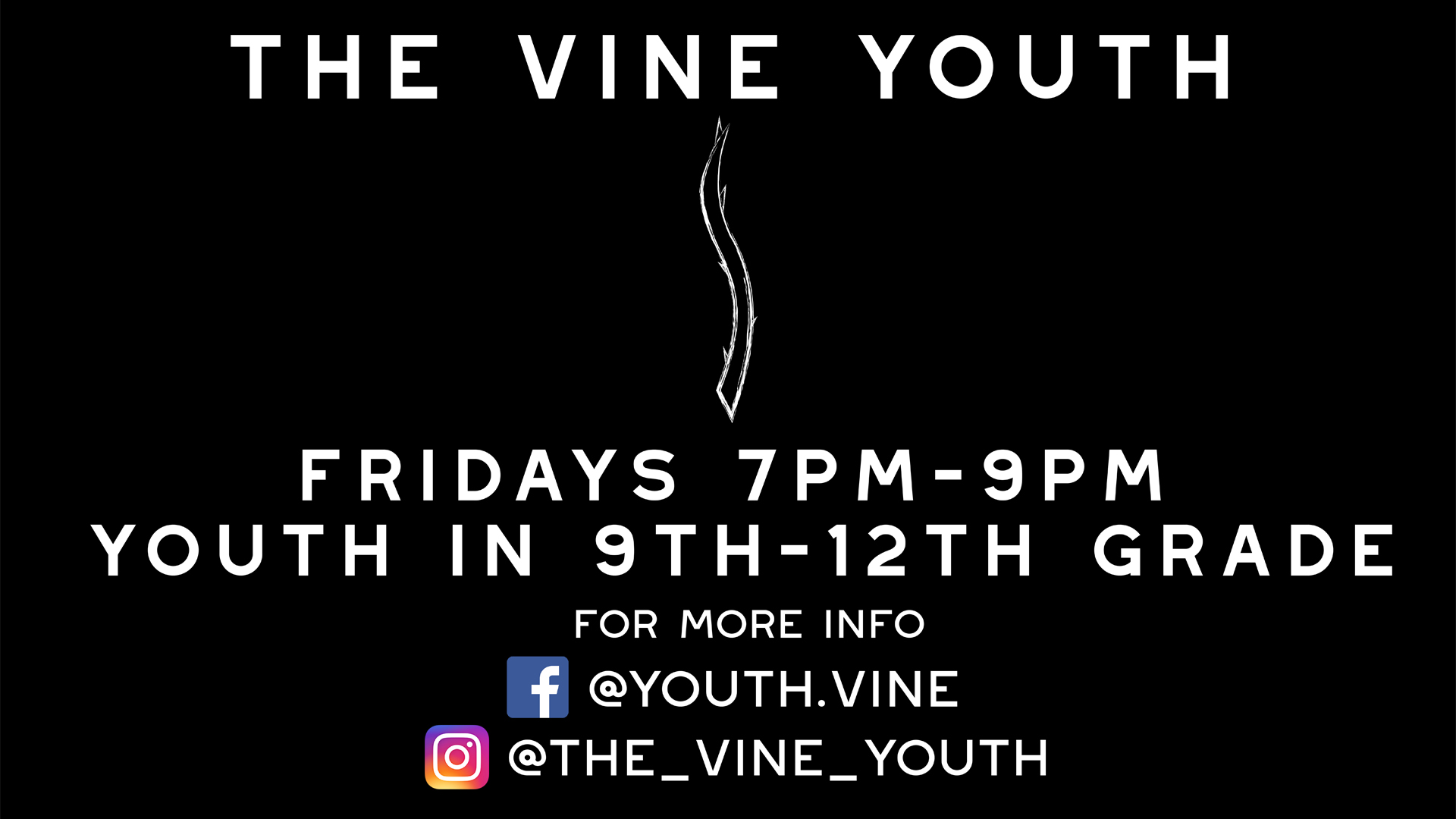 John 15:4 ~ "Abide in me and I in you." 
The Vine Youth Ministry is for 9th - 12th graders, we meet up every Friday night from 7 to 9:00 PM. Bring your bibles and invite your friends!
The mission of The Vine Youth Ministry is to establish a foundation for building Christian character, morals, values, and behaviors in youth grades 9th - 12th. Our goal is to enable youth to understand what scripture teaches and to recognize who Jesus is and what it means to live for Him only. Our vision is Gospel-focused, to have our youth grow in the word through discipleship, and reach the lost and hurting youth in our generation through outreach in our local communities. We believe that a strong foundation in Jesus Christ is what will get us there!